Hello folks, I know Valentine's day has come and gone but I just wanted to share a bit about my Valentine's for my own personal records.
Here's my Valentine's Day post
from last year.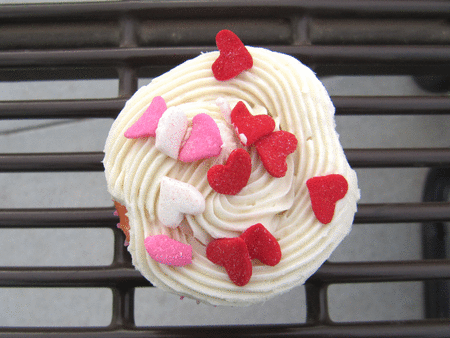 The excitement of Valentine's day started a day early when these two packages arrived at my door with instructions that they were not to be opened until February 14th. You can imagine my curiosity as to what these two parcels contained!
The next morning I woke up bright and early and had a mini Skype date with my man to open my surprises.
The first box contained a message in a bottle with the most beautiful love letter in it and the second box contained Black Forest Truffles from See's Candy! My man sure knows how to do Valentine's Day right! Thanks hon!
I had work that day so I packaged up a bunch of goodies for the kids I nanny and got myself ready for the day. I wore a handmade heart headband inspired by
this
and made a matching one for the little girl I nanny to go in her goody bag. For my valentines this year I used
this wonderful print out
from
Mer Mag
!
At work the kids and I used heart shaped cookie cutters to cut hearts out of apples, strawberries and PB&J sandwiches. I wish I had snapped a few pictures of that but I had my hands full with the kiddos!
My father was at a convention for work during Valentine's Day but when he got back he took my sister and I out for burgers, a movie and cheesecake at the Cheesecake Factory! Of course we went and saw The Vow which sadly did not meet up to my expectations but still made for a fun movie date. Needless to say I felt very loved this Love Day!